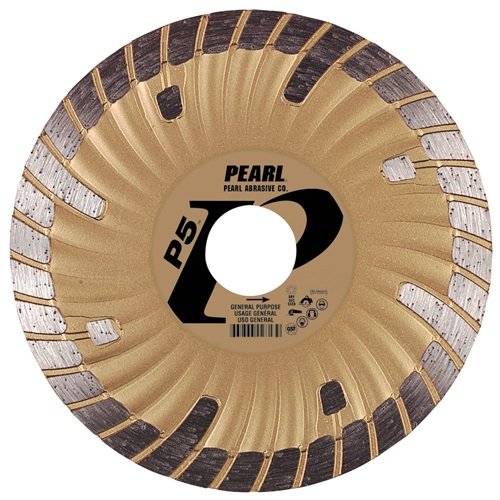 Pearl Abrasives
Pearl Abrasive DIA04SDG Super Dry Series SD Gold Turbo Diamond Blade 4 x .070 x 20mm - 5/8 Adapter
---
Product Description
General Purpose Waved Core Turbo Rim Blade for Concrete, Block, Brick, Natural Stone, Granite, Marble, Refractory Material, Soft Stone, and Sand Stone
From the Manufacturer
4 x .070 x 20mm - 5/8 Adapter
Turbo Rim Supreme Diamond Blade for Concrete, Brick, Block, Marble and Natural Stone
Wave design feature adds stability to the steel core that eliminates warping problems, reduces friction and extends the blade life
Direct Sintering Technology (DST) has always promoted performance and blade safety because of the unique bond between the diamond matrix and core.
Cooling holes disperse heat and remove swarf, keeping the need for cooling intervals to a minimum at the same time increasing cutting speed.
Bond specifically designed for maximum cutting value.
---
Share this Product
---
More from this collection