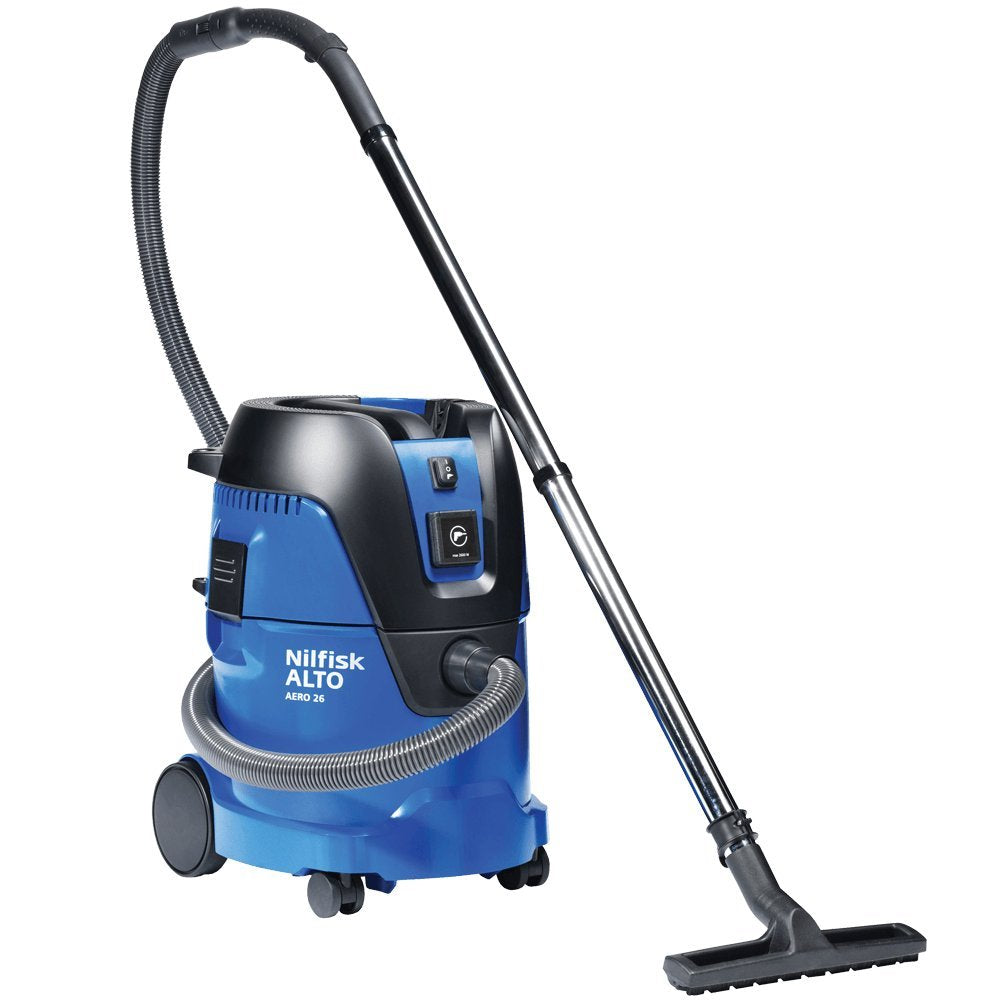 Nilfisk
Nilfisk ALTO Aero 26-21 6.6-Gallon Wet/Dry Vacuum - HEPA (900142)
---
The Nilfisk ALTO AERO 26 is a powerful vacuum engineered for superior wet/dry cleaning indoors or outdoors. Ideal for workshops and various job sites, it features a 25-liter container capacity and 127 maximum CFM. Powerful yet compact and transportable, this model also includes Nilfisk upgrades like Automatic Start/Stop, a rubber strap for the hose, and onboard accessories. This HEPA-certified model catches even the smallest particles (99.97% of particles down to .3 microns). It complies with EPA RRP, OSHA, NIOSH, and DoD standards. 
Its 25-liter container capacity, 127 maximum CFM, and 84-inch maximum waterlift.
German-engineered for highest-quality cleaning, reliability, and long-lasting operation.
Flat-top design and electric autostart feature (for plugging small electronic tools into the vacuum) for convenience.
Nilfisk's Push & Clean feature offers semi-automatic filter cartridge cleaning for maximum efficiency.
Additional tools include: 11.5-foot hose, extension tube, suction brush, and tool holder kit.
---
Share this Product
---
More from this collection