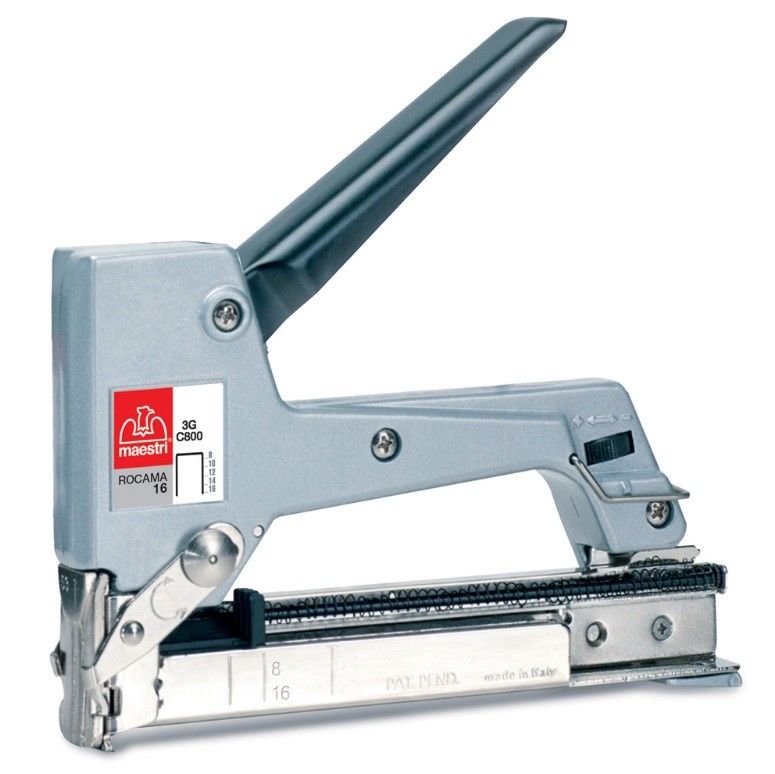 Fasco
Maestri Rocama 16 Model 71 Upholstery Hand Stapler
---
Rocama 3G 16/71 Manual Tacker / Upholstery Stapler
Uses 71 series staples 1/4" to 9/16". Hand Held - no compressor required!
Compact, handy, robust and very powerful.
Maximum driving power with minimum effort. Adjustable power for soft and hard materials.
Ideal for: 
Decorative works, upholstery, woodworking, fixing insulation material, internal and external paneling, skirting boards, wooden profiles, fix all kind of paper and fabric.
Made in Italy
---
Share this Product
---
More from this collection