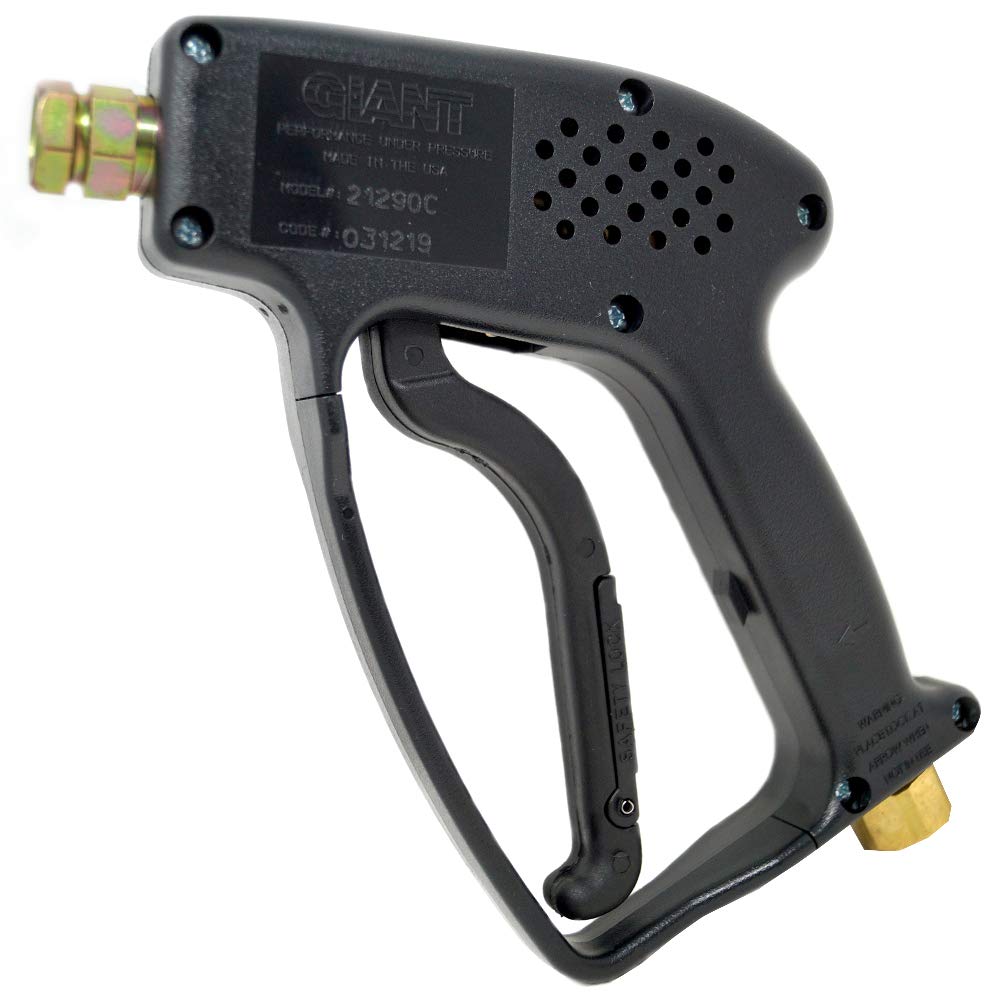 Giant
GIANT Trigger Gun - Pressure Washer - 21290C - and Brass Fitting Shut-Off / 5000psi, 10 GPM/Durability/Made in USA
---
UNIVERSAL trigger for WATER WASHERS of any type.
*Best Quality - USA Manufactured
Easy and Comfortable: Its ergonomic design allows you to use it for long periods of time; it is easy and confortable to hold.
Very Efficient: Its flow capacity is 10 gallons per minute.
Very Safe: The safety lock prevents accidental opening of the valve.
Functional: Works with cold and hot water.
*For a wide variety of jobs, with its operating pressure range: From 1,000 to 5,000 PSI.
Perfect for:
-Car wash
-Dirty or Greasy floors, roofs, driveways
-Window washing
-Any activity with Pressure Washers
*SATISFACTION GUARANTEED
Please contact us if you have any questions, we would be happy to assist.
TRIGGER GUN - MADE IN USA - for Pressure Washer
THE RIGHT SOLUTION for a lot of Jobs > Up to 5,000 PSI - Very wide PRESSURE range: 1,000psi to 5,000psi
Get the job well done > Its VERY EFFICIENT - Flow of 10 GPM (gallons per minute)
DON'T WORRY > It´s SAFE - Excellent Security lock, avoiding Accidental Valve Opening
Go for DURABILITY - Spray Gun designed for ROUGH USE
---
Share this Product